Our goal is to provide you with the utmost in peace of mind when purchasing a new home by doing our job expertly, professionally and correctly – the first time.
"Your home is not only a financial investment, but a family investment. We take pride in our work, and understand the value of this home goes beyond just the dollar amount."

-David Brighton
Providing Peace of Mind – Reasonable Rates, Attention to detail, and Personable, Friendly service.
Brighton Home Inspections is a lower mainland owned inspection business serving the following communities:
Langley
Delta
Richmond
The Tri – Cities ( Coquitlam, Port Coquitlam, New Westminster )
Port Moody
North Vancouver
Vancouver
Abbotsford
Maple Ridge
Surrey
WHAT TO EXPECT
As with any inspection, our goal is to identify current or potential deficiencies with the home you are considering so you can have a full picture of what you will be buying. We encourage our clients to be present during the final stages of the inspection, so that the inspector can fully focus on the task at hand and be available for questions when the work is complete. We do however, strongly suggest that you do attend since it will be easier for you to understand the final written report if you have seen the property from the inspectors perspective. Home inspections have proven to be a positive and educational experience for prospective home buyers.
DETAILED FINAL WRITTEN REPORT
A common industry standard with reporting on housing inspections is to utilize a form style 'check off ' report that is a template that the housing inspector simply goes through and checks of relevant issues. This process is efficient for the housing inspector, but we find it is not detailed enough for the client to be able to understand and follow.
We utilize a detailed computer generated report that includes written information as well as photographs from the actual home we are inspecting so that our client can easily orient themselves around the report, and know how to locate and understand the issues that were found. This style of reporting takes longer to prepare, and usually gets back to our client within 24 hours of the inspection. We value quality over speed, and we happily spend that extra time to ensure a thorough inspection report that you will understand. However, if time is an issue, we are happy to provide the quicker 'check off' report if requested.

 WHO CAN UTILIZE THE INSPECTION?
The current condition of the property is a significant factor that should be considered before purchasing.  BHI's Computer generated professional home inspection report provides you with an experienced and impartial judgment of the suitability, condition and durability of each and every significant system and feature of the home.
After the inspection of an old or newly constructed property you will have a much clearer understanding of current and potential issues of the home you are about to purchase.  This will aid you in making a confident, informed and educated buying decision.
Major repairs will be identified before you buy a property which can minimize unpleasant surprises afterwards and offer you the ability to re-negotiate price if the repairs are considerable in size.  In addition, a property inspection will point out many positive aspects of the property plus the maintenance that will be necessary to keep it in good and functioning condition.
A pre-listing inspection and report will help expedite your property sale. It will also give you the opportunity to make any repairs that may be needed to make your home more sellable.   A pre-sale inspection will eliminate last minute surprises which can cause the deal to fall apart.  By accurately disclosing the property's condition to potential buyers, you will more likely receive realistic offers and the deal will close with fewer problems. Homes that are inspected pre-sell offer the buyer a clear indication of the status of the home and will encourage a speedier sale. Surprises that arise after an offer is made often leads to longer delays and further price negotiation. Having your home inspected before selling offers a much more efficient process to both the buyer and the seller.
A Pre-Warranty Expiration Inspection is beneficial to bring to light newly developed issues that will be covered under your soon-to-expire home warranty. Ideally, this type of inspection should be booked at least one month before the warranty expires, to give the builder time to complete the repairs.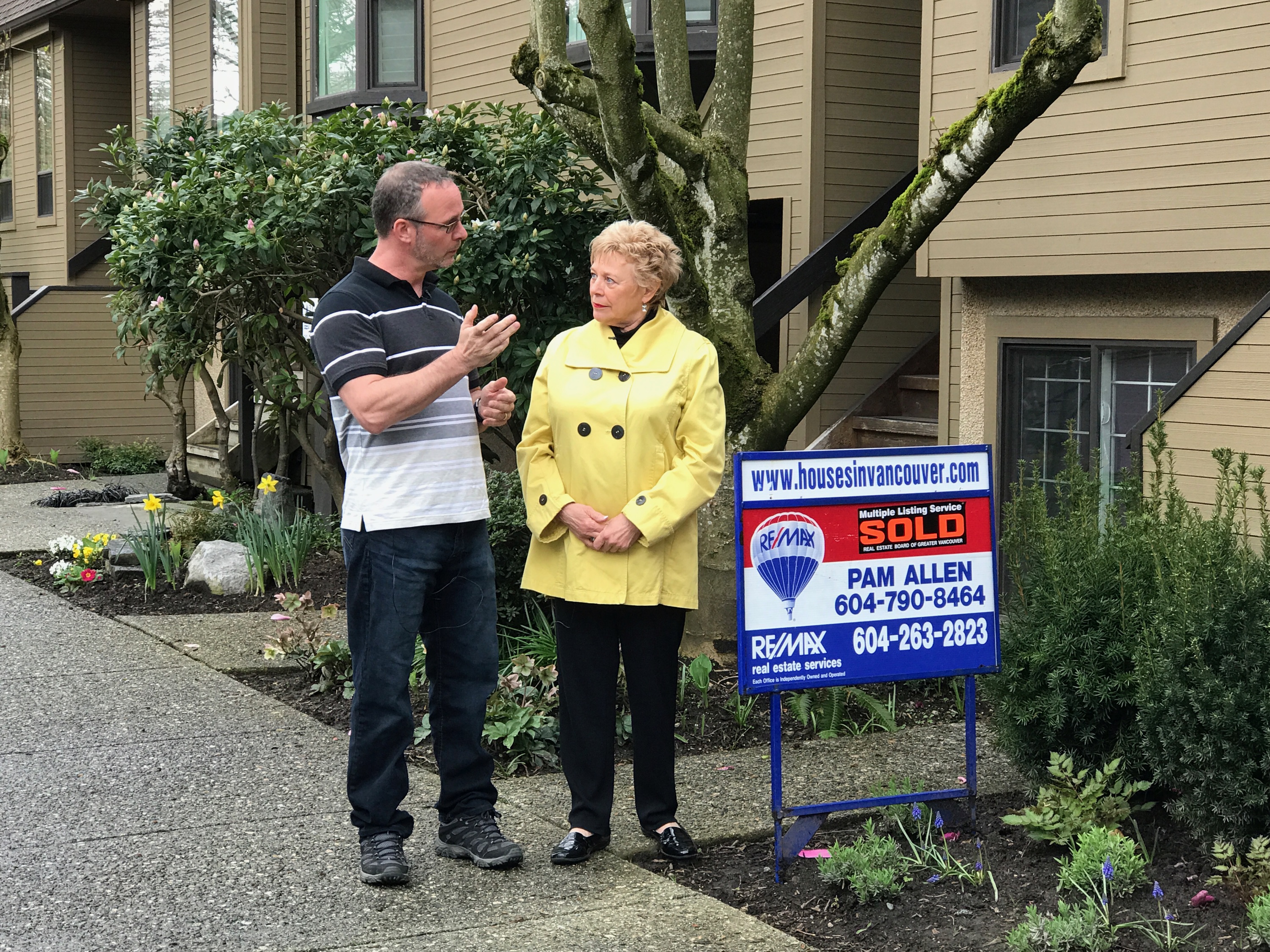 About Brighton Home Inspection
Our Owner, David Brighton , has an impeccable track record in Customer service and Client Communication. A meticulous individual, his goal is to ensure you are indeed purchasing the same home that is being sold.
His keen eye for detail will leave no aspect of the inspection left un-answered. You can be assured his thorough inspection will provide you with the information you need, as well as the support and professional guidance to assist you in understanding any problems that may arise.
David is a Douglas college graduate from the Home Inspection program, is an Insured, Licensed  Home Inspector  a member of CanNACHI (International Association of Certified Home Inspectors) and fully licensed with Consumer Protection of BC.
A Note from David…
Born and raised in Vancouver B.C., I have to two teenage boys, who are fast approaching the legal driving age – an exciting time for them and my feelings are somewhat mixed – children grow up so fast!
Family is extremely important to me, and it is my highest priority. These family values have lead all of my decisions in the creation and development of Brighton Home Inspections. The logo on the business card and website was designed utilizing an image from my family crest. This symbol fully represents me, my family and the integrity I bring to my work and your home.
All home inspectors go through very specific training and we are all required to join an association with extremely high standards of practice. We are also now required to be licensed through BC Consumer Protection. I decided that this training, my resourcefulness and innate understanding of how things work, coupled with my integrity and strong family values would be the strongest combination to offer my clients when they hired me to inspect their home before purchasing or selling.
I believe in good solid work ethics. Four years ago I was driving home after working 13 hours straight as an Operations Manager for an International Company, and I began to reflect on how many days that week I had had just like this one.  I was working 12-13 hour days, sometimes 6 days a week, all for someone else's gain. The higher up I was elevated in position in any particular company, the higher the expectations were on me to work those hours and more. I realized how this kind of life was pulling me away from the true quality of life that I valued. I knew there had to be something better, something more in line with what I deemed important for a happy and successful life with my family. I have always had a natural ability to figure out how things work, or why they aren't working as intended. This natural skill set and resourcefulness lead to a suggestion to look into a career as a Home Inspector.
I first I felt reluctant to follow this path because I didn't have training in a specific trades background, and I had not worked as a general contractor. But while researching the profession, I realized that Housing Inspectors that come from a particular trade would have a tendency to focus on that particular aspect of the home, since it was what they knew. Electricians would focus mostly on the electrical, Plumbers in the plumbing and so on. I realized that I could offer this profession more of a full and well rounded understanding of all of the important aspects of a home that need to be working well.
My success is based on my self- imposed high standards of integrity to the home, the client, and my attention to detail. My competitors will sometimes book 2-3 inspections in a day, and I feel this is too many to attend to the details that a thorough inspection requires. I only book one inspection per detached home per day. I could do more, but I believe the price to pay would be the quality of the inspection I would be doing. Often inspectors utilize a 'check off box' type of standard report. This report is very difficult for the home owner to evaluate and understand. It is not detailed and makes it sometimes impossible to understand what issues are being reported, and where issues are oriented around the home.
I have chosen a more thorough method of reporting that attends to the full spectrum of the home, property and the family purchasing/selling the property. My reports are electronic, and are done after the initial inspection. It is an extremely detailed report that is specific to your home. It includes many pictures so you can orient yourself around the issues, and have a better understanding of what was found. I explain fully the cause, effect and remedy for each issue I encounter. This gives my client the proper information to make an informed decision on the home they are purchasing. I am also available after the inspection free of charge to return to the site, or on the phone to explain the report in full detail.
'My family and I moved to BC and were uncertain whom to trust to get a home inspection as we were first time home buyers.  We were given a referral so we decided to go with Brighton Home Inspections.  To start things off he met us on a Sunday, and on top of that, it was Easter long weekend.  He was professional, courteous and very knowledgeable.  His report was so detailed that we ended up purchasing our condo for less money.  Thank you David for  helping us and your rate to do an inspection was very reasonable.  We hope to see you at our house warming.'
Michael, Sandy & Soul
"I met David online and I liked what I was reading about Home Inspections. So, when I needed someone for a client, I looked him up and gave the referral.  My clients were very happy with the inspection, the report and the time that David took.  He wasn't rushing to get to the next  appointment.  I have since referred David several times, and each client had the same to say.  Professional, knowledgeable, friendly and enthusiastic.  I recommended Brighton Home Inspections to a colleague recently, and they and their clients were happy with the work as well.  In fact, his attitude and extra-step seemed to help reassure the clients with their decision.  Thanks for your professional attitude and pleasant, easy going manner David."
Karen Conyers
'I have had the opportunity to work with Brighton Home Inspections on two separate occasions. I have found David's work to be both thorough and enlightening in both situations.
Issues that needed to be discovered and addressed in both properties that I had him inspect were pointed out. David revealed  both the positive and the possible negative aspects of the home and the whole process made me feel comfortable in the buying decisions I made.
David is very easy to work with and his follow-up is second to none. He was on time and frequently updated me with his progress so that I could continue on with my work day while the inspection was carried out.
This was money well spent and it resulted in helping me negotiate fair and reasonable deals in both instances. I would highly recommend Brighton Home Inspections.'
Deon Scott
'As a Realtor, the relationship between my clients and I is built on trust.  With this in mind, I put a great deal of thought and consideration into selecting where I direct my clients to when they need help to complete a real estate transaction.
When a client of mine needs a home inspection carried out, I recommend David Brighton of Brighton Home Inspections.  No home is without its faults, and I have found that I can rely on David to not only find those issues, but to also explain the implications in clear and understandable terms.  This allows them to make their home purchase in an informed manner, providing everybody with peace of mind.'
Chris Bradley